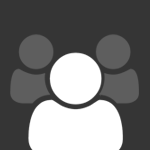 About This Club
A club for all who lust after the dark and wicked parts of the fur fetish community meet and chat, share stories of your most dark cravings (all welcome and let your primal lust rain)
What's new in this club

An anti-fur demonstration maybe ? 😃😃😃

1

Have you ever desired to wear your sexy furs out to a place that could be in question 😉 What would be the most kinky place you would want to wear your thick pelts too ?

True nothing else matters! Furs are and have always been the "true love" of my life above all else. Yes, my house is full of furs. Furs are so gentle and easy to deal with. Unlike people that want to own you: as if you're their fur to abuse. Do you have any limitations: Yes, there is one thing that I never took into consideration until now "getting old, dyeing and getting turned into dust"! The number of animals sacrificed and the pelts that I have both taken and collected over the years to satisfy my obsession, passion and love for fur is: unseemly and rude. But: From the very first time I stroked a large white rabbit and its soft rich fur. I got so horny! All I could thinking about was feeling more and different furs caressing my raw-flesh and fondling my; xxxx, especially when I dressed the animal down and took the fur right off its back! Domination in its purest form without any consequences. Yes, there have been times when I felt some remorse for some furs. Because they were so incredibly beautiful and soft; they really seduced my desire to have fun abusing and ruining them. But the coats, bedding, rugs and 100's of pelts in my possession some virgin, but most are not. Will all simply go to waste and get trashed. Why? Because my end date in this life is getting ever closer and my inheritors could care less about fur.

Toronto32 joined the club

FurLoverinFL joined the club

Furfanatic2022 joined the club

reggie_kems joined the club

Mistress Aleana is a dominatrix only, she doesn't do porn (although it would be a great combination!)

Great topic, agree with everything that is said here. As said by FullLengthFox definitely go for quality over quantity, You can't beat a sumptuous Fur with gorgeous pelts.

She is gorgeous and has Furs to match but she doesn't seem to have the allure of Chelsea.

Fantastic, I bet you could barely control yourself. The thought of a conversing with a stranger in a beautiful Fur is truly amazing, i hope it happens for you.

You've listed some true legends of the Fur fetish community. Chelsea is the original Fur Queen, she seemed to know what we wanted to see and always delivered. Lana Cox just for the video she did in the Furriers (one of my favourites) and FMUK has probably the best looking Furs as you've stated. I'm an occasional member, it's definitely worth checking out!

FoxFurWorship joined the club

fur MAN plus joined the club

Oh Hell yes. when wearing furs nothing eles fucking matters at all 😉

Francoise1970 joined the club

Agree...the obtaining of furs is nearly as much fun as wearing them.

joshuahmichael joined the club

Oh no. never enough furs 😉 I would have my entire house so packed with them they rule me. no moral limits matter when it comes to furs darling ;)

raffi1202 joined the club

SavannahCoxxx joined the club

I know what you mean. omg I cant ever seem to have enough of them haha

Never ever enough! I lust after furs and sex in furs!

Maine Fur Lover joined the club

Meyouandfur joined the club

Space, or so I am told. Lol. Obviously I would always like more, but my fur closet is kind of full. I have a small amount of coats and blankets I care to keep in good shape, and just got them cleaned and repaired for the first time. The price tag on that will stop me from buying nice new fur anytime soon. But I feel there's always the option to buy old used ones.

rabbitfur joined the club

Snuffed out joined the club

Well every time I think I completed my collection, some time later I see something new that I want. But I do prefer quality over quantity now.

I am about to get another blue fox fur, mens cut, my size. Last year I made a conclusion I have enough blue fox furs and I would like to get a mink jacket, lynx coat and chinchilla. What about you? Do you have any limitations (now not meaning space or money) to stop buying some furs?

furlondon joined the club

NYCfurlover joined the club

So the other night I was leaving the mall and spotted this very good looking lady. Yes she was wearing a huge Blue Fox fur coat. Didn't have a hood tho but the collar and sleeves were deff oversized for her. it was pro a 6xL. I wanted to get a better look so I went back into the mall were I had seen her go into a restaurant. As she was waiting in line I could smell the beautiful fox coming from her. My heart raced and I wanted to get close enough were I could act like I bumped into her but on on poupous lol, She quickly made eye contact with me and I glanced her up and down and said "Beautiful coat Miss Lady" and she laughed and said "Tank you, Its Fox" I replied by saying "Oh I know" and began to make up a story to engage her further into a conversation. I lied and told her I was a General Manager at the Fur store In OKC. And she was then opened with all kinds of questions. Yes I got her number 😉 we have made plans for me to show her my collection back at my place soon. Alexia is her name and She is about to be opened up to a entire new world of how to truly enjoy furs.

Furlover8560 joined the club

FurMaster3 joined the club

Yes I totally agree, I will have always wanted to subscribe to FMUK to watch their videos just never gotten around to it. and I will look up XRatedWife for sure never heard of her. Juile was one of my most favorites. She seemed so innocent but you know how kinky her mind was when It came to her walking in her High boots wearing furs. OMG I miss her so much 💔

Of course Chelsea can't be beaten. Not only did she make crazy hot videos, I think she also has humour and she has an erotic personality. She did a great job with the limited technical capabilities of the time. Other great sources of inspiration to me are some of the FMUK videos for the sheer quality of the furs, it doesn't get any better than that, and XRatedWife for the hot threesomes. Special mentions go out to Lana Cox because of her gorgeous body and class and Julie Skyhigh for her outdoor stuff.