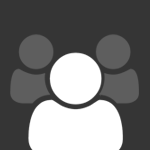 About This Club
A group of fur lovers in the US and those who support us!
What's new in this club

I'm in Northernish Vermont

Toronto32 joined the club

excalafur joined the club

FurLoverinFL joined the club

julianstruut joined the club

mmmm who accepts our fate in Hell for how wicked and kinky our sinful minds are when we are in furs 😉 OMG the lust that flow through me. just want to breed and suck my way there in my huge furs with no fucks to give feeling them all over.

WolfeFrCt joined the club

raffi1202 joined the club

SavannahCoxxx joined the club

mmmm lets fuck and breed in our furs like our souls dont fucking matter enjoying the pleasure of all the thick sexy furs all over and get messy as we can with no fucks to give ;)

I want this man inside me

Wish I lived closer. Looking myself to meet other gay fur lovers in Vermont.

gayfurfanatic joined the club

I am a bottom and a gay fur lover in the Texas area want a boy friend who loves fur

Snuffed out joined the club

mmmmm. im down for a huge sick fucking fur coat orgy. 😉 i have so many hooded foxes that could be ruined any any way you please as we get messy as fuck. Im so down to meet all you cool fucks. and enjoy our sexy little poor fucks all over our hot bodies while we do it fucking and suck our way to Hell with no fucks to give 😉

who wants to fuck and breed my body in all my furs. fuck me like its the end of the world and we are going to fucking Hell with not fucks to give. feeling furs all over us and making a huge mess all over my sexy pelts.

this is super cool, thanks for sharing.

roshnikhanna joined the club

What part of the country are you in? I'm in Ontario:)

FurCoatinMessy joined the club

allredeverything joined the club

I'd be down to help organize, I know some east coast based gay fur lovers who might be interested in joining too!

I love that coat! Cannot stop revisiting this picture!

I believe we should strive towards a fur weekend in October or November. Rent a large hotel suite as a central meeting place, invite anyone who would be willing to follow a list of shared rules, and enjoy ourselves and one another. We can call it the Furstival!!!

looking for others in this area I have always felt alone with my lust fur furs. Hope to find others who are as wild as I am for them love to meet everyone 😉 send me a DM fast reply

Oh Hell yes 😉 i will bring all my furs for us to get as kinky and wicked as we want in them all. my body will have no moral limits while we fuck like animals in our soft coats

Maybe I'll have to let you know when I pass through Oklahoma next! 😉

Stunning! Love your collection!

Im from Oklahoma and im such a kinky slut for furs 😉 omg id love to get to meet you all

Hello! I know this is the US club but there isn't one for Canada. Would be nice to find some people close by who love fur, but also love chatting with anyone!

I have never doubled in wearing furs. Had taken sone interesting pictures.