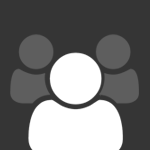 About This Club
A group for french fur lovers
What's new in this club

Furlove63 joined the club

Bah j'en ai pas encore mais j'économise pour m'en acheter

C'est sûr qu'il faut du courage pour sortir en fourrure, surtout pour un homme, on risque de se faire remarquer. Jamais eu de réactions positives?

FullLengthFox joined the club

N'hésitez pas à vous présentez dans le channel "présentation" avant de commencer.

Salut, je me présente Je suis un mec de 19 ans et je suis attiré par les manteaux en fourrure depuis que j'ai 11 ans, et plus précisément les manteaux féminins (je ne suis pas LGBT, c'est juste que ça m'inspire) Je suis sur Bordeaux depuis peu et j'ai trouvé une boutique qui en vend. Le problème c'est que, comme j'ai dit juste avant, je suis attiré par les manteaux féminins. Donc j'ai peur du jugement des autres, que ça soit entourage ou même dans la rue et même peur de me faire "agresser". J'ai déjà mon meilleur ami et une cousine qui sont au courant et qui me soutiennent sur ce sujet mais ça ne m'empêche pas de bloquer à l'idée, d'un jour, en porter comme n'importe quel autre vêtement.